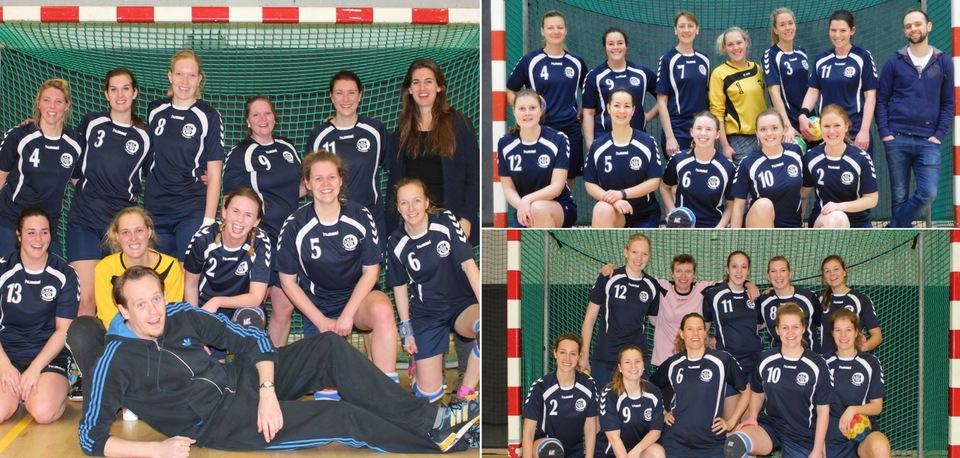 Handbalvereniging A.H.C.'31 is een kleine en gezellige club, je leert echt iedereen kennen. We hebben vier damesteams in het seizoen 2017/2018.
Naast actief spelende dames hebben we ook een aantal trainende leden. Dit zijn meestal leden die geblesseerd zijn geweest of in het weekend nog bij hun 'oude' club spelen.
Bij A.H.C.'31 hebben we enkel een zaalseizoen. Hier is voor gekozen omdat het buitenseizoen te blessure gevoelig is. Ter compensatie trainen we bijna 9 maanden lang in de zaal; van september tot mei. Tevens organiseren we oefenwedstrijden en zijn we fan van beachhandbaltoernooitjes (waar voor getraind wordt op gras of zand). Zo nu en dan organiseren we spontaan andere activiteiten zoals bootcamp of zumba. Je kunt je daar altijd voor aanmelden via onze Facebookpagina.
Voor meer informatie over onze damesteams kun je mailen met moniek@ahc31.nl.
Wil je graag een keer meetrainen? Mail ons dan direct en wij informeren over je trainingsdata en alle andere mogelijkheden.
Je mag sowieso 3 keer gratis meetrainen voor je besluit een aanmeldformulier in te vullen.
Trainen
Onze dames trainen van 19:00u tot 21:00u op dinsdagavond in de Sporthallen Zuid. Heb je interesse, neem dan contact op met moniek@ahc31.nl. Zie hieronder de locatie.
Ga met je muis op de afbeelding staan en scroll als je wilt in-, of uitzoomen.